Interior Painting Services
AtlantaWallcovering outshines our competition with our
Quality and Experience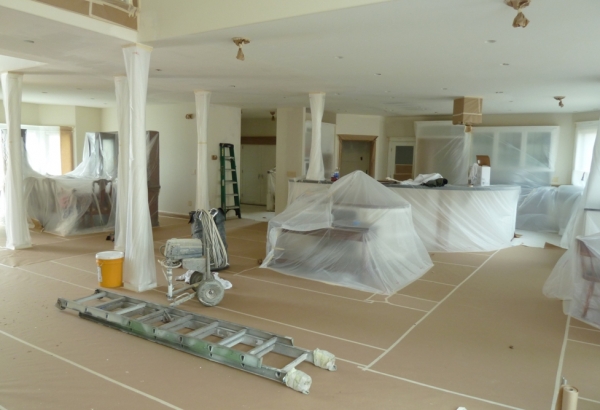 AtlantaWallcovering's interior painting services does not cut corners. We utilize only the very best in products and techniques gained from 20+ years of experience. From the right sized ladders, ample protection for your homes floors and furniture to hand brush techniques that pay close attention to the task at hand. If you feel that your home, business or other project deserves the absolute best, Atlanta Wallcovering painting services  gets the job done right, the first time!
A Strees Free-experience
From start to finish, you will be impressed with the results. Atlanta Wallcovering painting services will turn your house into the home you imagined. Our professional house painters get the job done right the first time every time. From helping you choose the best colors and paints to our thorough on-site clean-up and protecting your valuable furniture/ covering your floors, your home will given the respect it deserves. We treat your home as if it were our home.  Expert attention to the little things:
Furniture

Decorative hardware

Trim and woodwork

Doors and windows

Railings

Lighting

Floors and rugs

Patch cracks and holes

and more
Gentle with your home
From the moment we arrive on your scheduled day, to the moment we leave, we take professional care with your home.. To spare you from paint splatter and dust, we make sure all furniture is moved from the work area, ensure everything is plastic wrapped and put back once the room is finished.  This ensures a painless transition once our work is complete.
Surface Preparation and Prime Coat
Best results often start with proper preparation. We have dealt with common (and not-so-common) interior conditions. All areas to be painted are prepared for painting including cleaning surfaces, sanding loose or peeling paint, filling minor cracks and repairing larger problems.  We will outline the work that will be needed and provide you with alternatives for your home / room.
Quality primer application is key to a long lasting exterior paint finish. From over 20 years of experience we apply the correct primer whether your existing paint is water or oil-base and the correct primer for different surfaces.  This is crucial to make sure your painting service last for many years.
Clean-Up
Finally a complete jobsite cleanup, from start to finish our work is truly professional, often leaving your home in better condition than the start. We truly take our clean-up seriously. Not only is your home and property thoroughly cleaned up, you can rest assured that all the debris is carefully disposed of in an environmentally friendly way. Your home will look magnificent once we are finished.  We even help move your furniture to aid in the initial application and cleanup.
Atlanta Wallcovering painting services specializes in providing high quality interior paint jobs, on time and on budget.
Professional Relationships
Over the years, we have developed strong relationships with quality home improvement professionals in many of the areas we cover. If you are looking for an expert plumber, electrician, mason or media installation, we can help.